They do! I mean really love them! Waking up to a blanket of white, the unexpected change in routine, the feeling of being "stuck" at home, movie time, mom coming up with endless "new and fun" things to do, wearing lounging clothes all day long. All of it. This is the second snow day in a row and I used up ALL of my tricks yesterday. I did. I really did.

But I did pull out the camera today, pulled some very non-winter worthy clothes and traipsed out to backyard to get a few pictures of the boys. Maybe winter would not be so bad if I had proper clothes to put on like ....snow pants and a parka?? Don't even get me started on my choice of footwear. I would have even settled for an old pair of moon boots...remember those?? Anyway, all complaining aside, the boys had a great time outside and I almost forgot how much I disliked snow.....for a minute or two!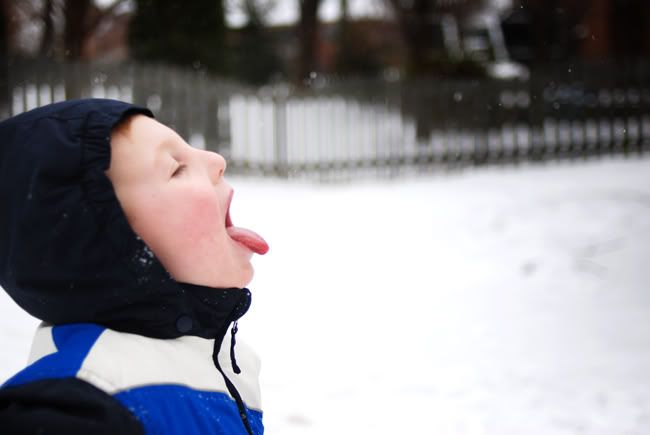 After the outside fun, the boys picked a movie and we had an indoor picnic for lunch...a lunch that included popcorn, cheese and fruit.




Just another fun filled day at the Noe house. Although today is fun...would it be wrong to wish for a non-snow day tomorrow or the rest of the year??

Sending warm and happy and non-snow thoughts from our home to yours!!