I had been wanting to make a potato stamp for a while now. When we were thinking of ideas for Dax's valentines, the "tato" stamp again came to mind as something fun to try. I took some pictures as I went and thought I would make a quick tutorial in the event that you want to try this fun activity.




Get yourself a nice size potato. Since my 3 year old was going to be the main stamper, I wanted something to fit nicely in his hand.

Cut the potato in half.



Be sure to cut it in half with a straight cut. I didn't pay much attention and didn't really cut all that straight resulting in a stamp that was not totally flat. Of course, I didn't notice that it was not flat until I loaded it up with paint and and tried it.

Sketch out your design on the potato.



We chose a heart for Valentine's Day. I also wanted something simple for my first try. I just used a colored pencil because that was the first pencil that I grabbed.


Start to carve out your design.



I first traced the design with the tip of the knife going about as deep as I thought the stamp should be. I wanted to make the relief fairly thick because I didn't want the 3 year old stamper to have any issues getting paint where he wouldn't want it. I found it easiest to remove small pieces after I traced the design with the knife tip first.


Continue to remove small pieces until you get the rough shape of the stamp.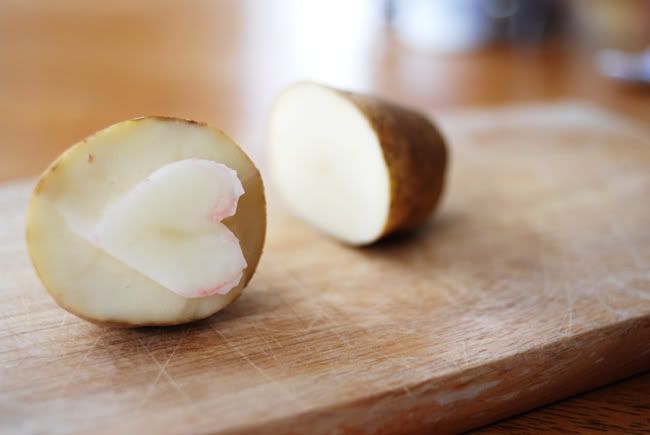 With the knife, clean up your edges on the stamp like so.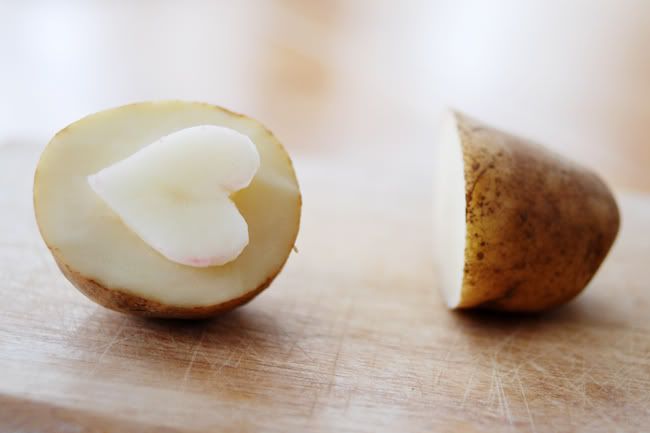 Time to test it out. My very crafty friend shared this helpful tip. Save your styrofoam that meat comes packaged in to use as a paint tray or craft tray. When the kids are finished just wash and reuse or just throw away.(Thanks Andrea!!)

We used some red paint and some red glitter glue and mixed them together.



Load up your stamp by pressing it into the paint.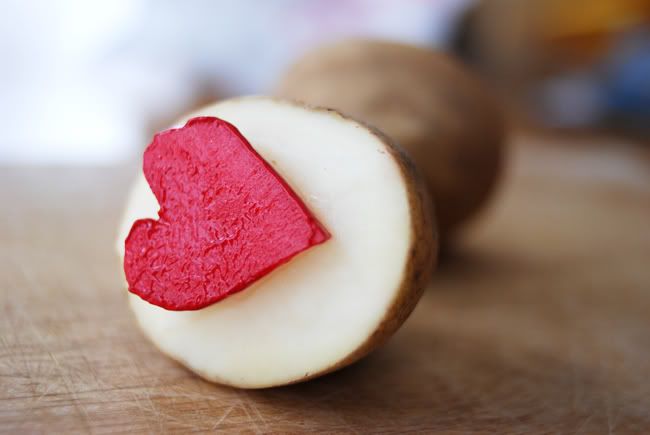 Find yourself a cute little helper



and press the stamp onto your paper or card stock.




Press firmly and try not to move it around. Smile because you are actually doing it yourself.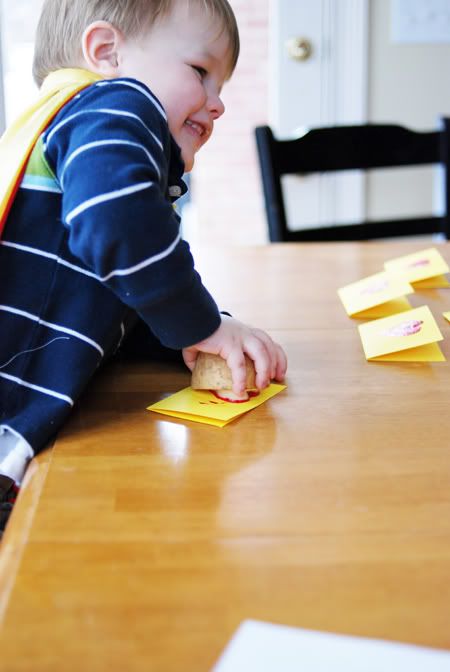 Here it is. Perfectly imperfect. The glitter didn't show up until after it dried and had a subtle effect.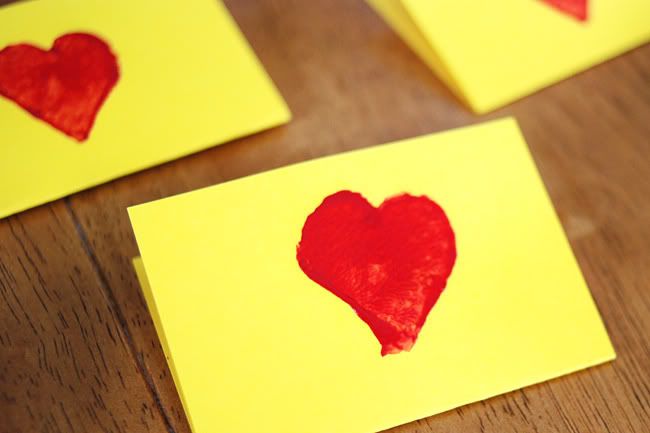 Big brother really wanted to get in on the action too, so to maintain your sanity, use the other half of the potato to make another stamp at the same time and don't let anyone touch them until both stamps are finished!!





Here is what we did with the other half.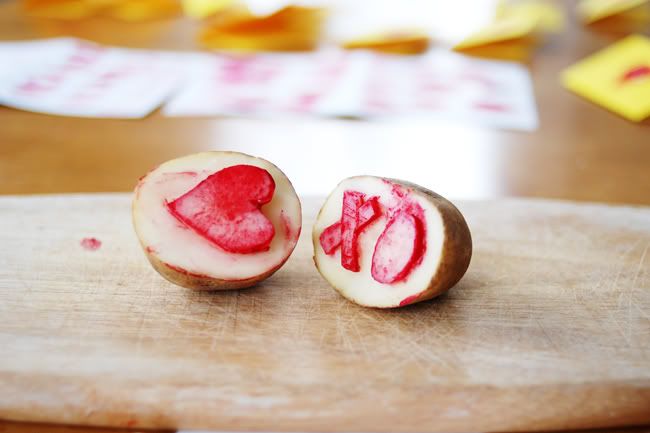 Initials, numbers, shapes.... get creative. We stuck with simple this time.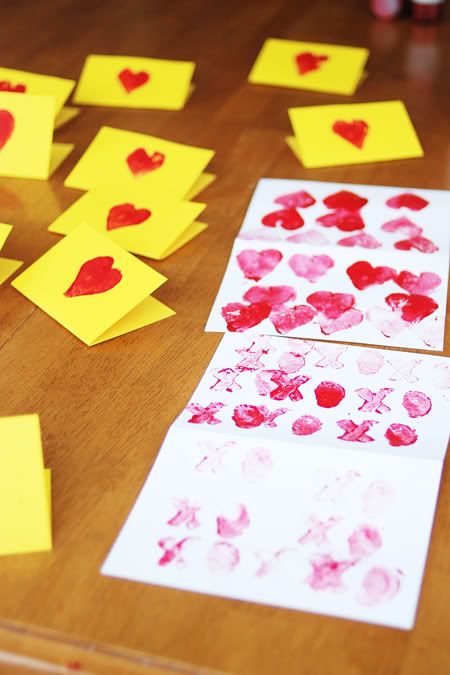 You can get different effects by stamping more than once without loading up paint. More than one color of paint would have been fun too. It was a great time...the possibilities are endless and the potatoes are plentiful:)