We had a great time preparing for Valentine's Day this year. Xavier's homework was to make a box for all of his Valentines...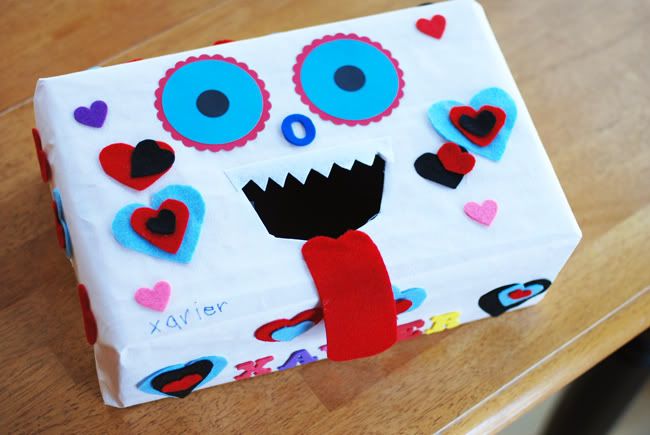 I helped but the design was all his own. Cute! He chose Star Wars Valentines and also gave out Fun Dips. He did a great job addressing everything:)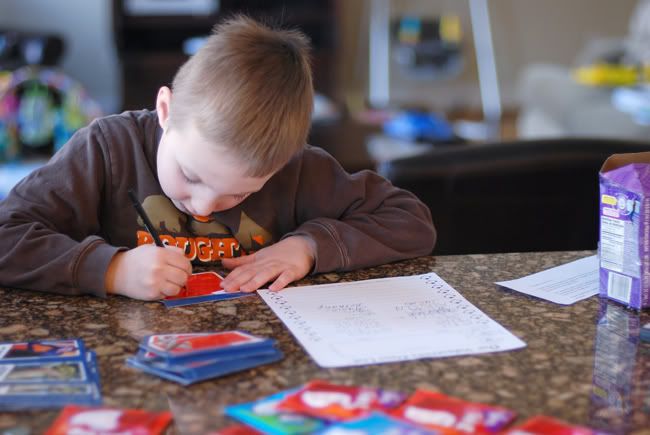 Dax also worked on his Valentines.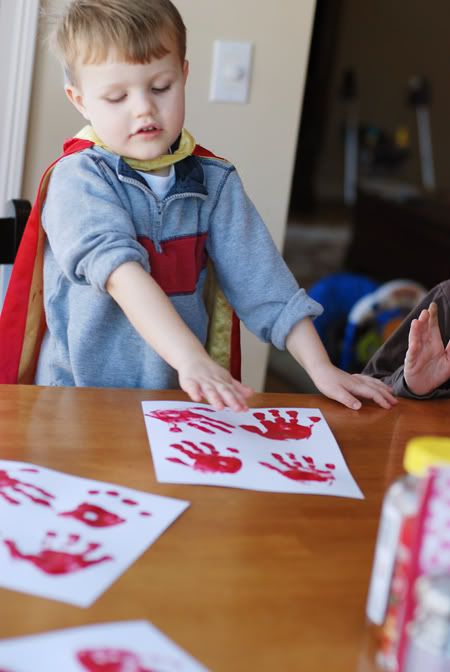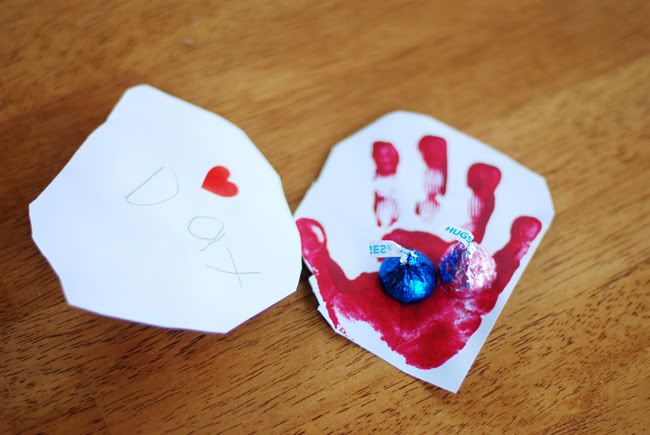 The boys did crafts over the weekend too.



I saw this idea on a blog and made these cookies.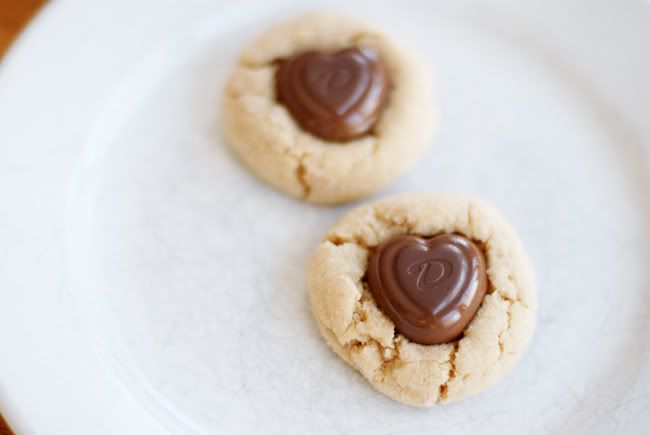 I just followed the recipe for Peanut Butter Blossoms but used Dove hearts instead of Kisses. Cute and easy!
This was sitting at the table for each of the boys when they came to the table for chocolate chip heart pancakes in the morning.




Dax, Lincoln and I went to a party that had tons of activities and was so much fun for all of us! Here is a really cute treat that Dax got from his friend Sadie.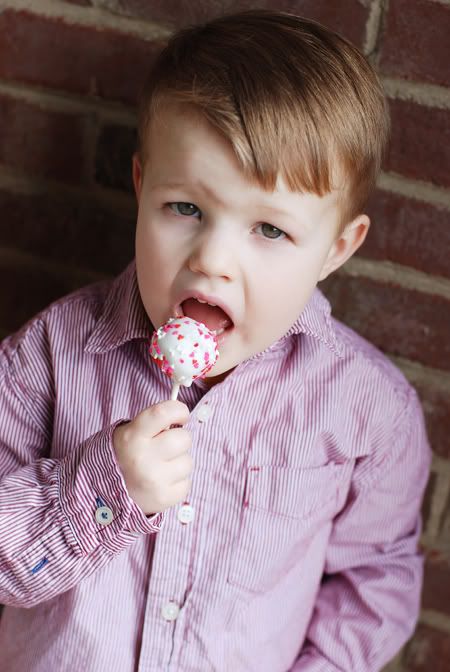 Sadie's mom Hillery made the cutest cookie dough pops covered in white chocolate and tiny heart sprinkles. Adorable!!

We all certainly enjoyed some Valentine treats....all of us except Lincoln. How did he feel about that you may ask???



'Nuf said!!