Lunch (for me) is SOOO boring at out house lately. The boys are happy as ever scarfing down a rotating menu of turkey/cheese, peanut butter/soy butter and grilled cheese. I mean
happy
! Actually, Xavier would eat cream cheese and green olives on toast everyday if I would let him but that is a recipe for another day!! Anyway, the thought of yet another lunch of pretzels dipped in peanut butter for me was less than appealing...so I wracked my brain for something different that I could make in say, 2 minutes. Hummus came to mind. I usually have an assortment of canned chickpeas on hand for days such as this but today I was out of luck. I did however, have some cannellini beans that I thought would do the trick.
My general hummus recipe goes something like this:
Hummus
1 can chickpeas or other bean, drained and rinsed
1 clove garlic
2-3 T. tahini
1/2 t. cumin
juice of one lime or 1/2 lemon
2-3 T olive oil
dash of hot pepper flakes or cayenne
Place in food processor and process until smooth. Add a couple of T of water if it is too thick. Season with salt and pepper to taste.
I happened to have some green onions on hand so I threw a couple of those in there too and blended them up just for fun. I put some in a tortilla and topped with some cilantro and a little more green onion and lunch was served. If I would have had some pita bread, cucumber, sprouts and maybe a little red pepper it would have been divine!! Regardless, it sure beat peanut butter! I made it again with black beans the next day and it would have been great on some tortilla or pita chips....if I wasn't too lazy, I mean
busy
, to go out and get them!!
Will the kids eat this?? Xavier, of course! Dax? Not a chance. NO WAY! Not even with a GOOD bribe.
Speaking of bribes..... the other night our conversation went something like this.
ME: Dax if you want this...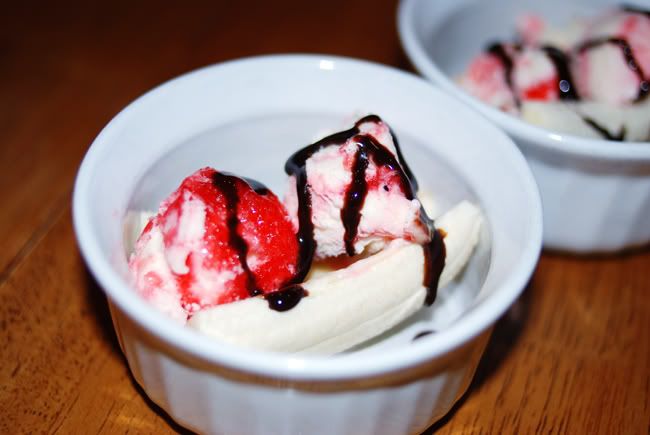 then you have to eat your broccoli!
DAX: Tan I have tetchup?
ME: For what???
DAX: For my brotowee.
ME: What??
DAX: For my brotowee! (said loudly and slowly)
ME: Sure...whatever it takes. (Ketchup is a food group in our house. At least it is made from a vegetable...or technically a fruit, right?!?)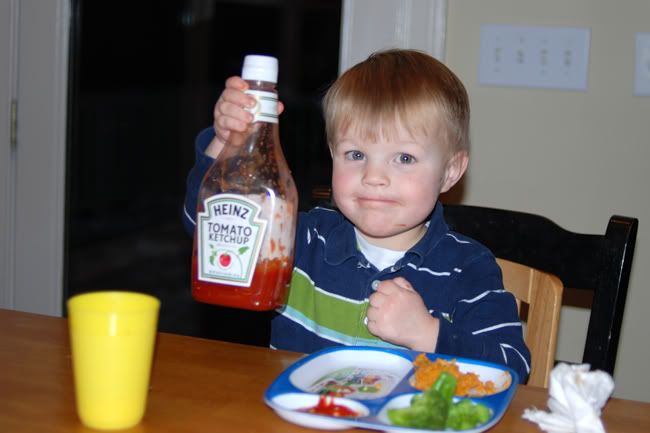 DAX: I'm finished!!! Can I have my 'anana trit?
ME: What is this....?????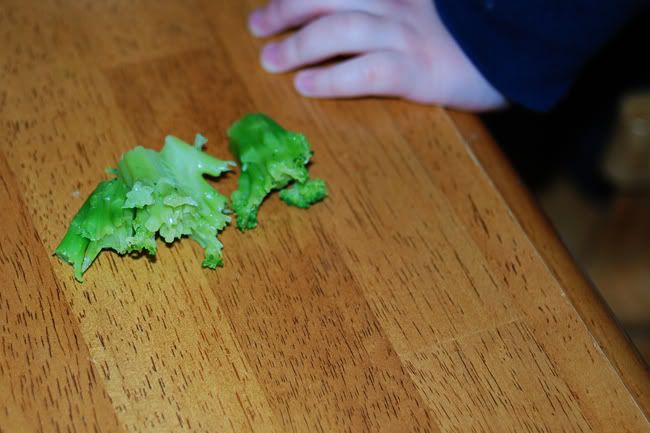 DAX: I only like the tops. That is the brotowee. The bottom is not brotowee.....can I have my 'anana trit pwease?
You have got to give him credit for trying!!