super hero mania is still in full swing at our house!!!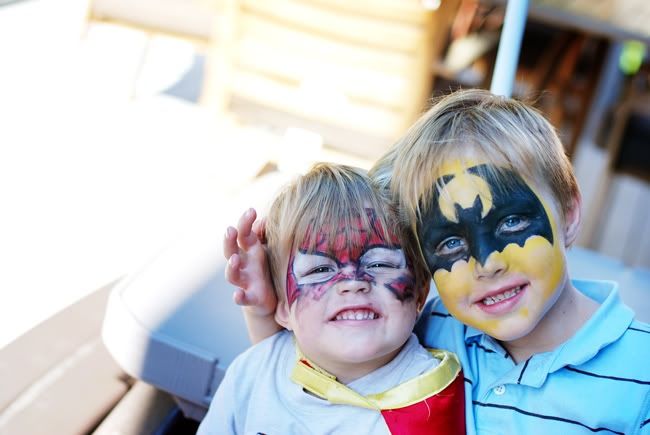 These were taken after a full day at the aquarium a couple of weeks ago. Xavier's "girlfriend" had a b-day party at the aquarium and in addition to the tickets and party, the birthday girls mom paid for all the kids to get their face painted too! There were tons of options but once the boys saw the super hero ones....they knew exactly what they were going to get.




They thought that they were the coolest things ever and the they are still talking about what a great party it was. Stacey the party ROCKED!!! Thanks again for such a great time for all of us!!