Xavier had a fall break and we wanted to do some fun things. Steve was able to take that Friday off so planned a few things. We decided to do a day trip to Louisville on that Friday and then some local things Sat. and Sunday. First we hit Lynn's Paradise Cafe for breakfast. They have been on the Food Network and in the Food Network Magazine and many of my friends recommended it so off we went. It was really different and unusual .... not your typical restaurant! Xavier and I split the Bourbon Ball French Toast which is one of their specialties.





And an order of fried green tomotoes. They were both delish! Steve ordered the chirozo frittata.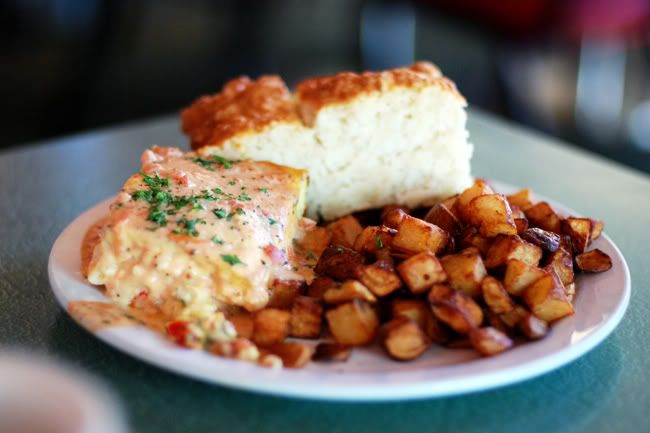 Dax got a pancake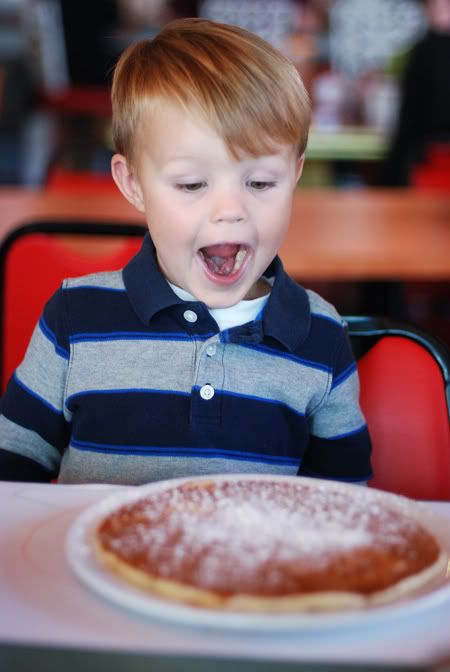 and managed to eat almost all of it!

We really had a fun time!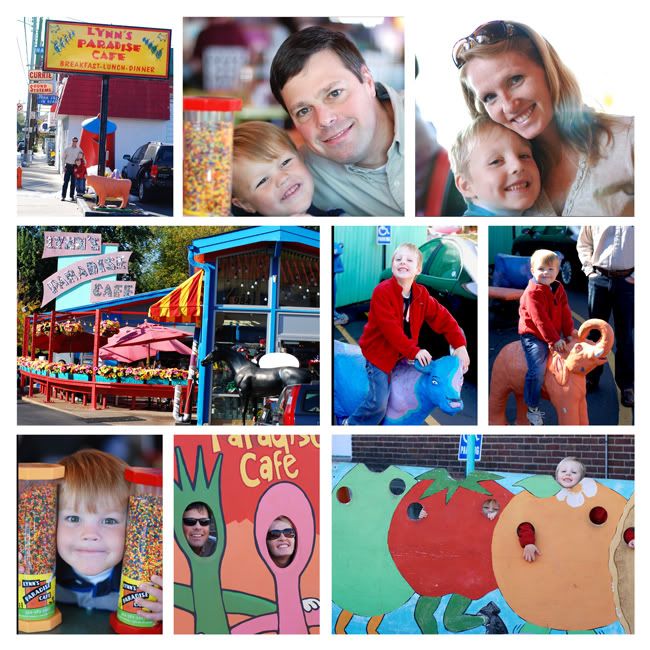 Then we were off to the Science Center.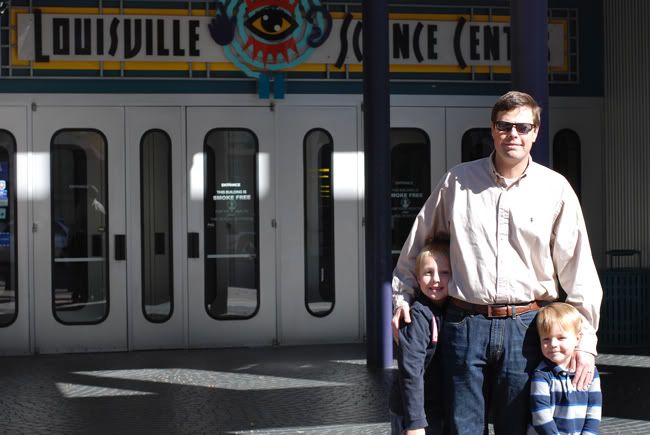 This fun mirror at the entrance was cool!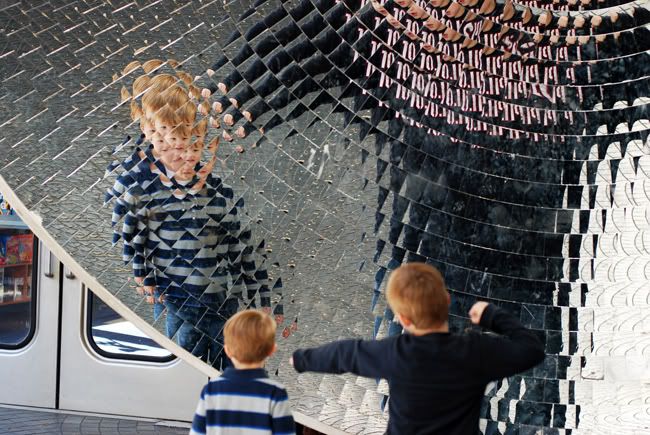 The Science Center had a lot of interactive activities for the kids. Their favorites were the water play area and the Sesame Street Body Exhibit. This was so fascinating for Dax. You pressed the button and well, you heard the toilet flushing...



you get the idea:)

We also saw an imax movie about Dinosaurs. It was a fun day and a fun trip!

The next day we went to Keeneland (a horse track here in Lexington) and watched the morning workout. We stopped for some bagels and brought hot chocolate and had breakfast right there at the track. The boys loved watching the horses warm up and I couldn't believe how close they came to us. It was beautiful to watch. We got there early around 7:45 and it was cold. Only 38 degrees. The cold didn't stop the fun though:)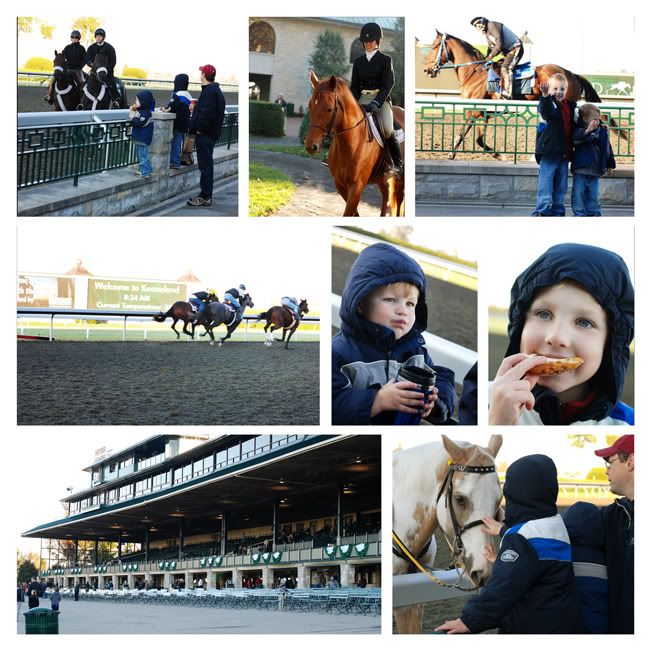 On Sunday, we went to a birthday party at the pumpkin patch so it was a full long weekend filled with activities and good family fun! So much fun that it took us all a couple of days to recover:)