We spent some time last weekend making the house "scary" and the boys were so excited! We did a couple of craft projects to help us along. I saw this and was inspired to make one of our own. My helpers and I




created this for our front door.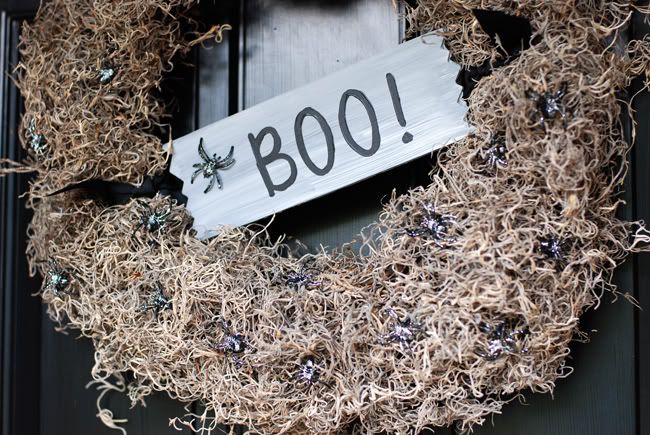 We used glitter glue on the spiders to help make them show up better. We just used spider rings to put in the wreath. We love it!

I also saw this and Dax and I made these while Xavier had a play date at a friend's house.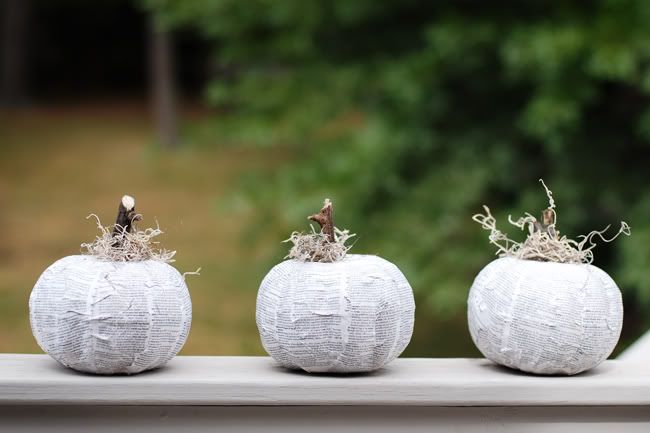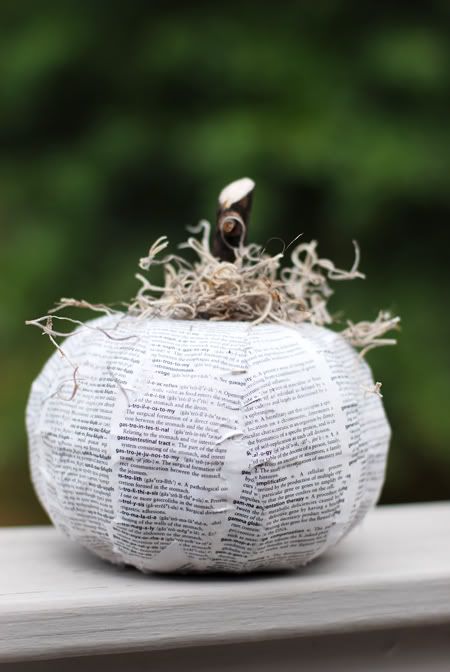 I found an old medical dictionary to use and thought that it added to the Halloween factor....and it is just funny:)

We then proceeded to decorate the mantel.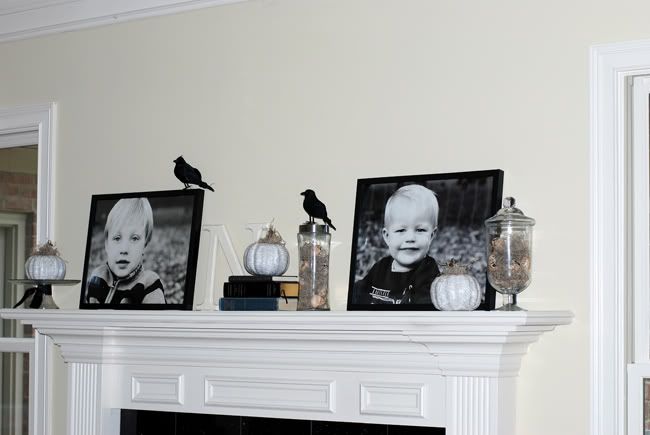 We found the crows at the Dollar Tree and also the skulls. They were kind of bright so we tossed them in a bag with some brown paint mixed with a little water to age them and it worked great. The boys are all about scary this year and it has been kind of fun!

I also made some homemade tomato soup. This was from a recipe I saw in the Food Network Magazine that a friend gave me a subscription to. The magazine has a ton of great recipes and food related articles in it. Love it:)





Tomato Soup

1/4 c. olive oil
1 medium onion, finely chopped
1 clove garlic, chopped or pressed
2 lbs tomatoes, chopped
1/2 t. sugar
1 t. salt

Combine all ingredients in a saucepan. Cook over medium heat, stirring occasionally until vegetable are tender, about 25 mins. Puree until smooth with immersion blender, or process in batches in blender or food processor. Season with pepper and keep warm; add water to thin soup if desired. Serves 4.

It was fast and easy and healthy. I will be making this again soon!

Here's to a spooky, scary and fun filled month!