Dax is playing Fall T-ball for the first time ever this year. This is his first organized sport! We gave him the option of soccer or t-ball and t-ball won! He plays for the Astros as part of Eastern Little League. Xavier played for this league last Spring and we love it!

Walking to the field.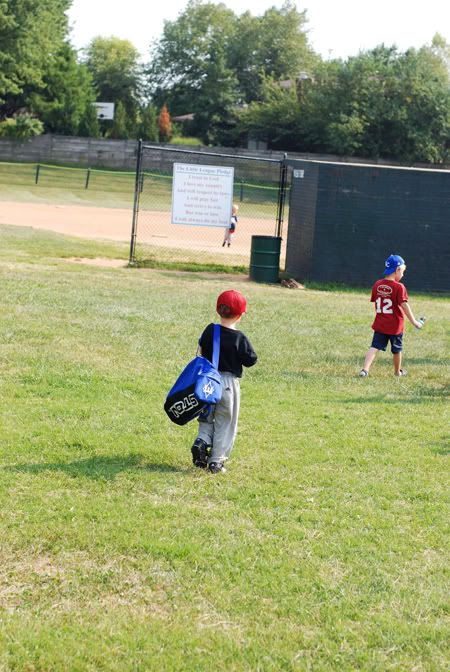 In the dugout.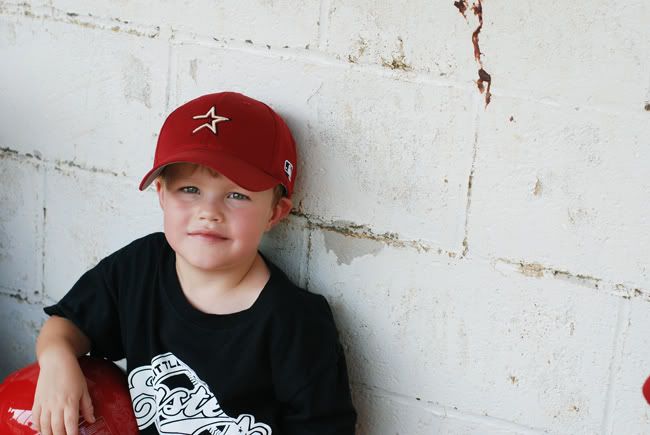 Good hit Dax!



Run...run!



On the way to the game I asked him if he was excited. He said he was but he was a little nervous about the bases. Xavier then went on to explain to him the finer points of running the bases as only an older brother with much more experience can :) Sure enough, the first time around the bases he went right from 3rd base to the dugout! It was so cute...I was so busy watching that I didn't get a picture of it. To his defense, they had only 1 practice before the first game and needless to say...he is no longer nervous about running the bases and has not made that mistake again!

Enjoying the snack after the game.



One of the moms made baseball cake pops for each of the kids. CUTE!