To try to help make sense of the whole meaning of Christmas, we took the boys to a live nativity held at a Lutheran Church near our house.

We toured the city of Bethlehem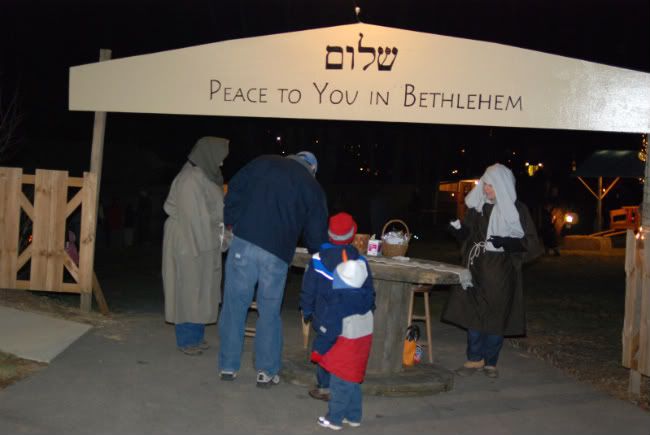 and had our own tour guide who was the local fishmonger.




We met the local baker...the boys tasted the unleavened bread.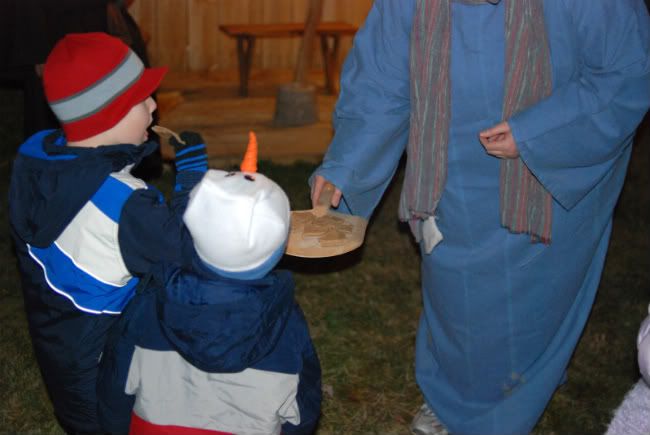 Then we entered the stable after it was announced that baby Jesus had been born.



It was sooo very cold that night but they had plenty of fires to help keep us warm. Cookies and hot cocoa were at the inn too. When you entered Bethlehem you received a bag of "coins" that you could use to barter for fruit and trinkets in the market. It was unfortunate that it wasn't very crowded as you could tell that a lot of work went into putting this on. I would like to do this again next year.

Xavier said his favorite part was learning about King David. Dax thought the hot cocoa was his favorite part...pretty age appropriate answers I think:)