Xavier turning 5 was a big deal to both he AND I! For him, it means really being a big boy and closer to loosing his teeth (which he is pretty much obsessed with but has zero loose teeth). For me, it means that he is no longer my baby and that he is closer to growing into too big of a boy. The fact that I can still lift him and cuddle him are 2 things that I will sadly miss when they are gone!!! BUT that won't be for a very long time so I am not going to worry about that today:) Xavier is a joy and a blessing and I am so happy that he made me a MOM. It is and was the best Christmas gift I have ever been given.

We celebrated his b-day earlier in the month with some friends and family. For that he requested cupcakes AND cake. I made him choose between the two and he decide on this....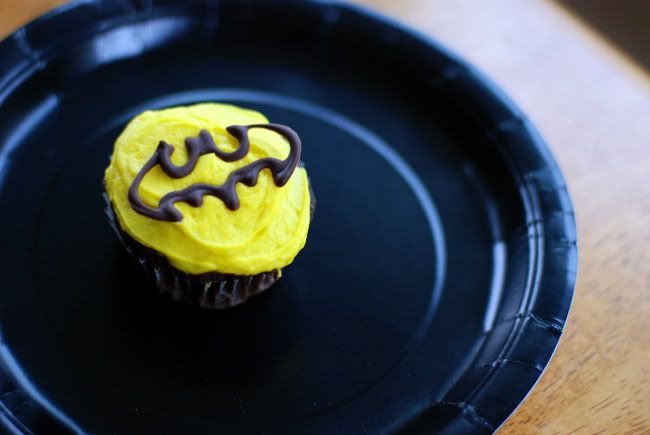 For his actual birthday he requested a Batman cake. Great, I thought. Frost the cake, stick an action figure in it and call it a day!! When I ran my idea by the b-day boy, it was not what he envisioned. "I thought you could draw a Batman on the cake Mom!" Sure ...why not??? Of course that is what you want. So I drew Batman for the 698th time this month on the cake. We did a sketch on a piece of paper beforehand; deciding what colors were going where. The spikes on his glove must be blue and so is the cape. Don't forget the yellow for his belt.... "Can I give him a smile?" I asked. No...just do a line for the mouth, I was told. Here he is!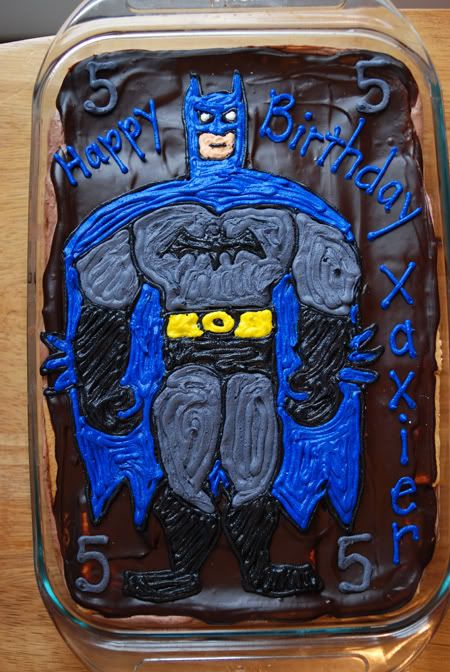 Instead of cake, I made an eclair cake which has been in the Noe family for a long time.

ECLAIR CAKE

1 (1 lb.) box graham crackers
2 sm. pkg. instant French vanilla pudding
4 c. milk
1 (8 oz.) container Cool Whip

Butter bottom of 9 x 13 inch pan, line with graham crackers. Mix pudding with the milk. Beat at medium speed for 2 minutes. Blend in Cool Whip. Pour half the mixture over graham crackers, then place second layer of crackers over pudding. Pour remaining pudding mixture over, and cover with more crackers. Refrigerate for 2 hours, then frost.

FROSTING FOR ECLAIR CAKE:

2 1 oz. pkg. pre-melted unsweetened chocolate
2 T. white Karo corn syrup
2 tsp. vanilla
3 T. softened butter
1 1/2 c. powdered sugar
3 T. milk

Beat all ingredients until smooth; spread over cake. Refrigerate 24 hours.We used chocolate pudding per Xavier's request:)

THANK YOU family for all of the wonderful gifts you sent for Xavier. Each was very much appreciated by the birthday boy. Here are some opening pics.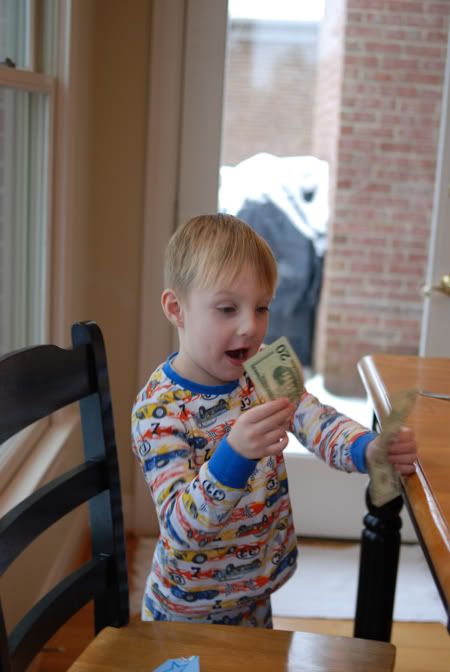 A funny comment when Xavier opened his card from MN Aunt Mary. "Oh!!!! Dollars!!! Will these spend at Wendy's????"

Legos from Grandpa and Grandma Lein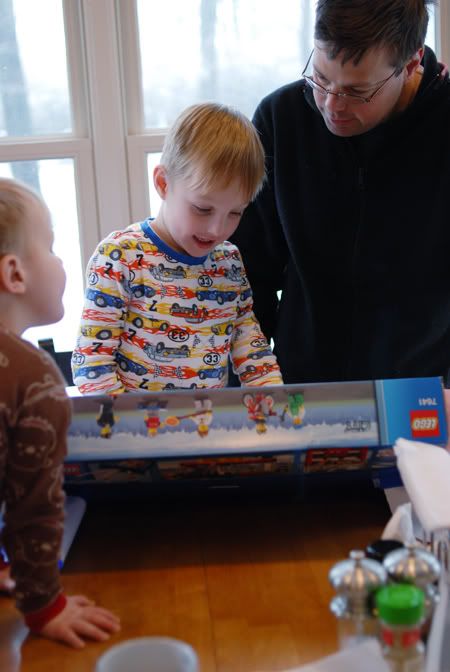 Cool space projector from Aunt Aimee



Scooter from "Grandma from MN"



We also carried on the tradition of letting the birthday person choose dinner. We made chicken nuggets and fries AND green beans.

Happy Birthday to Xavier!